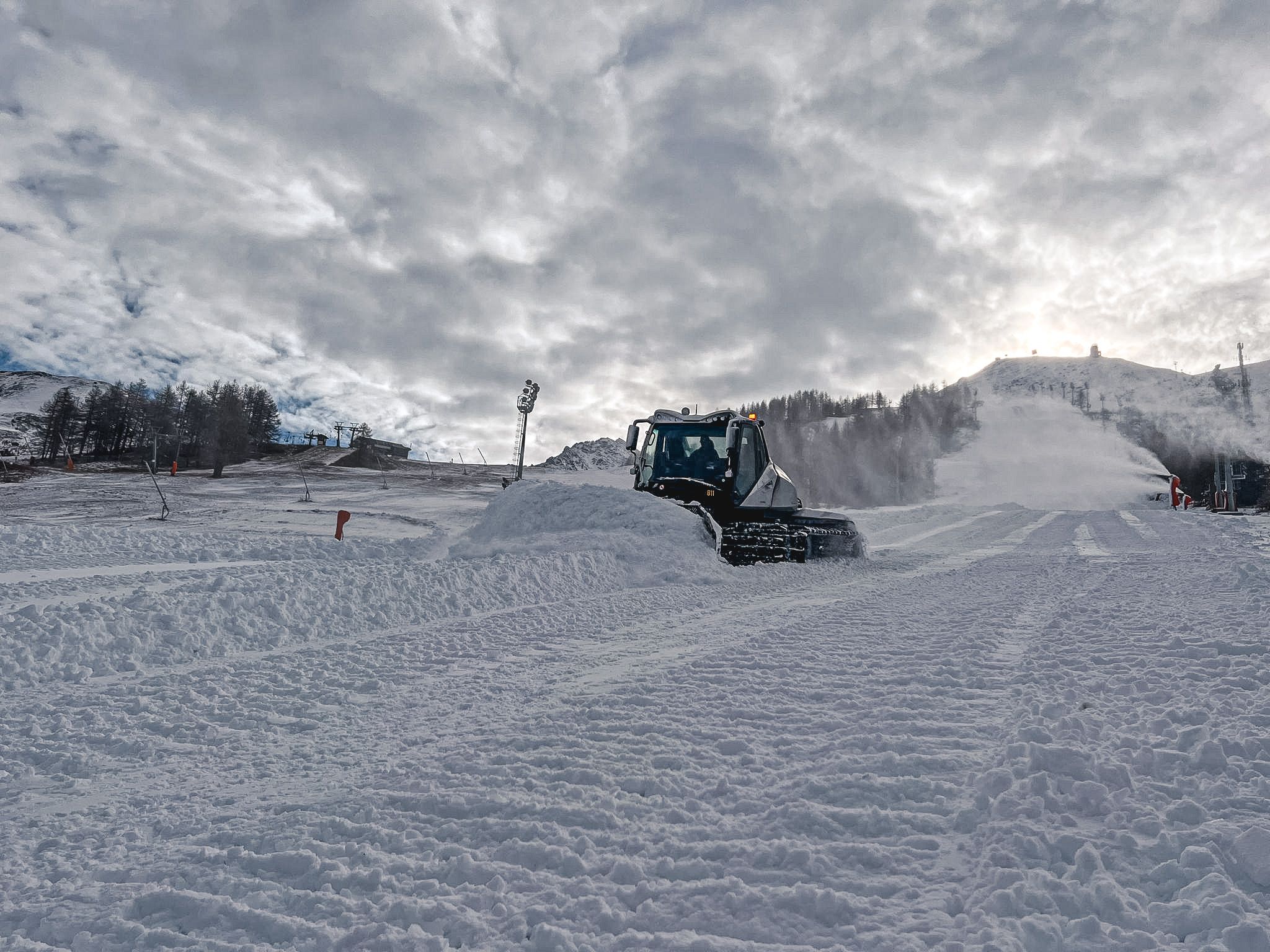 01 Dec

Cold weather and snow cannons in action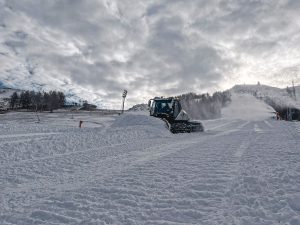 Work is in full progress on the Kandahar G.A. Agnelli slope in Sestriere. The cold weather has finally arrived and snow can be produced with a good performance. The snow groomers are also at work and are moving the piles of snow produced to create a base suitable for the descents of the world's best athletes.
We are much more confident than in the previous days. The temperatures continue to drop and the track is taking more and more shape. The weather did not help us in the first half of November, but now we are able to work very well and progress can be seen day by day.
In the finish area preparations are advancing. The grandstand is almost complete and, as planned, the adjacent structures that will hold the VIP area and the press room are also being assembled, the cover sheets have been placed and now the two structures are ready to start with the interior set-up.